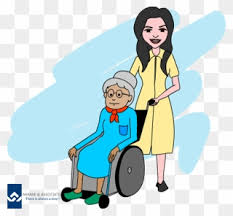 Η κοινωνική επιχειρηματικότητα και η κοινωνική οικονομία μπορούν να είναι ιδιαίτερα ελκυστικές για τους νέους και τις νέες, τα άτομα με αναπηρία ή χρόνιες παθήσεις και τους φροντιστές τους, τα άτομα με μεταναστευτικό και προσφυγικό υπόβαθρο, τις γυναίκες και άλλους υπο-εκπροσωπούμενους επιχειρηματίες.
Μέσα από την κοινωνική επιχειρηματικότητα μπορεί να μετασχηματιστούν άτυπες μορφές εργασίας σε κοινωνικές υπηρεσίες, όπως είναι η φροντίδα ατόμων με χρόνια προβλήματα υγείας, που σήμερα αναλαμβάνουν είτε μέλη των οικογενειών – συνήθως γυναίκες, νέοι/νέες, ακόμα και παιδιά – είτε άτομα με μεταναστευτικό και προσφυγικό υπόβαθρο. Ένας τέτοιος μετασχηματισμός είναι προς όφελος και των ατόμων με χρόνια προβλήματα και των ατόμων που παρέχουν άτυπα σημαντικές κοινωνικές υπηρεσίες.
Η παρουσία γυναικών επιχειρηματιών είναι υψηλότερη στην κοινωνική επιχειρηματικότητα (ΟΟΣΑ, Women's Social Entrepreneurship and Innovation, Huysentruyt M., Παρίσι, 2014), απ' ό,τι στη συμβατική επιχειρηματικότητα όπου η γυναικεία παρουσία αντιστοιχεί σε ποσοστό μόλις 30 % .
Η ευαισθητοποίηση σχετικά με τα εν λόγω εναλλακτικά επιχειρηματικά μοντέλα της κοινωνικής οικονομίας θα μπορούσε να βελτιώσει την ελκυστικότητα της επιχειρηματικότητας γενικότερα και να συμβάλει στην ένταξη στην αγορά εργασίας.
Οι νεότερες γενιές επιδεικνύουν μεγάλο ενδιαφέρον για τη βιωσιμότητα, την προστασία του κλίματος, τη βιοποικιλότητα, τη συνεργατική και πράσινη οικονομία καθώς και την ενεργειακή δημοκρατία και, ως εκ τούτου, η κοινωνική οικονομία μπορεί να τις ενδιαφέρει ως ένα μοντέλο οικονομικής δραστηριότητας που συνδυάζει περιβαλλοντικό ενδιαφέρον, καινοτομία, συμμετοχική διακυβέρνηση και κοινό όφελος.
Τα τελευταία χρόνια, η εκπαίδευση σε θέματα επιχειρηματικότητας, είναι κάπως περισσότερο διαδεδομένη στα εκπαιδευτικά συστήματα, σε κάποιες χώρες. Χρειάζεται βέβαια να γίνουν πολλά σε όλα τα Κράτη Μέλη. Σε κάθε περίπτωση, τα επιχειρηματικά μοντέλα της κοινωνικής οικονομίας, συμπεριλαμβανομένων των συνεταιριστικών μορφών, εξακολουθούν να απέχουν πολύ από το να αποτελούν πάγια συνιστώσα όλων των εκπαιδευτικών προγραμμάτων επιχειρηματικότητας και των μαθημάτων διοίκησης επιχειρήσεων σε πανεπιστημιακά ή άλλα ιδρύματα και πολύ περισσότερο να προβάλλονται ισότιμα με άλλα μοντέλα επιχειρηματικότητας και διοίκησης επιχειρήσεων.
Διαβάστε πιο κάτω ορισμένα καλά παραδείγματα κοινωνικής καινοτομίας και κοινωνικής επιχειρηματικότητας σε υπηρεσίες υγείας και κοινωνικής φροντίδας που συγκεντρώθηκαν στο πλαίσιο του έργου SESYCARE.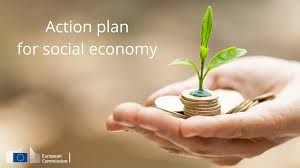 ——————————————————————————————————————————————————————————————————–
Good examples of social enterpreneurship

for the promotion and management of
social and health services
Hireup
Hireup is a network of people with disability, their families and home care and support workers. Hireup is Australia's largest NDIS registered online platform. It provides the tools for people with disability to find, hire and manage their own support workers.
It was created out of necessity. For too long people with disability have faced a world that has designed them out. Faced with the isolation of prejudice and the threats that stem from systematic exclusion. Forced into powerlessness by being decided for, into helplessness by the soft bigotry of low expectations. The life people with disability want is no more exceptional than those without.
The Hireup story starts with Jordan and Laura O'Reilly, who grew up alongside a brother with disability. Managing support workers was part of their family routine. Sometimes the support workers were a great fit but more often than not, they weren't.

While at university, Jordan became a disability support worker and learned that not only was the system broken for people with disability but also for support workers. It was with a deep and personal understanding of the disability support work system and the ways it needed to change that Laura and Jordan decided to create Hireup. Australia's first online disability support network that puts its users in control.
When the persons with disability join Hireup, they create a profile describing who they are and the kind of support they are looking for. When support workers join, they also create a profile describing themselves and the kind of support they can provide. Hireup users are then able to search for one another on the Hireup platform and privately message anyone they would like to work with. Users schedule and confirm their own shifts. Once a shift has been worked, Hireup takes care of all the administrative duties like payroll, invoicing, tax and reporting.
Hireup has removed the "middleman" from traditional disability service delivery. Hireup connects people with disability and support workers directly. Hiruep users are able to take complete control over when and how they work together. They do not schedule shifts on behalf of our users.
Hireup also costs a lot less than traditional service providers. As a national online platform, they are designed to work at scale, thereby keeping the cost of support work low for the individual. This means they can provide comprehensive insurance cover, industry-leading worker wages, super payments, and tax, payroll, invoicing and reporting services for everyone on the platform for a small fraction of the cost of traditional providers.
More: Hireup
Consorzio SGS:
Promoting social enterprise is an essential mission of Consorzio SGS. Since the beginning of its activity, to achieve this important goal, Consorzio SGS activated elaborated an important activity named "Tutoring". Tutoring is an innovative activity. Through the use of tested operating models and many years of experience, represents an important opportunity for potential new operators in the sector and a possible opportunity for innovation for traditional managers. Our consortium's members are able to carry out complex initiatives for the
construction and management of social and health structures both directly and by involving local and national operators.
Experience, widespread presence on the national territory and financial capacity are a guarantee of success for our initiatives. Tutoring offers these services: economic-financial feasibility study; social-health building design; drafting of technical-organizational management projects; constant supervision of service quality and customer satisfaction; development and implementation of management and IT control systems; training; legal and administrative advice.Especially dedicated to young people, this activity offer to young people the opportunity to be supported in creating their own company and the possibility to work inside an important economic sector.
Besides, in partnership with local municipalities, Consorzio SGS promoted many projects to support occupation and vocational courses to qualify skilled professionals for its cooperatives.
More: consorziosgs.eu
Youth Social Entrepreneurs Potential
The "Youth Social Entrepreneurs Potential" project aims to enable young people, who want to develop their business ideas while generating a positive "return to society", to develop their social entrepreneurship skills and critical thinking. It also focuses on helping them to acquire the required competences to identify and value the resources of their local cultural and natural heritage. The project is coordinated by the NGO "Resopa" which is a non formal education organization based in Gerzat, France.
Its main objectives are:
Promote a common understanding of the field of social entrepreneurship by exploring different concepts, formats, and models of social entrepreneurship
Facilitate the transfer of good practices and ideas from social enterprises, strengthen community spirit and increase the motivation of young people to participate in society by creating a set of existing local social entrepreneurship initiatives.
Helping young people, regardless of their backgrounds, statuses or educational levels, to learn how they can detect local needs and use their cultural and environmental heritage to launch a social initiative. This will be achieved by creating a European training methodology for Youth (modules, training, learning materials).
Developing young people's entrepreneurial skills to identify resources and business opportunities within the local community and enhance cultural heritage, social and environmental skills, as well as the basic and cross-cutting skills, language and numerical skills.
Share best practices and ideas on social economy initiatives in communities and create a best practice manual as a result of all project activities.
They aysep4youth.eulso aim to offer training and empowerment to children, young people, people over 65, but also to organisations and their employees.
All this by participating in projects/activities or B2B collaborations.
More: ysep
Family Carers Ireland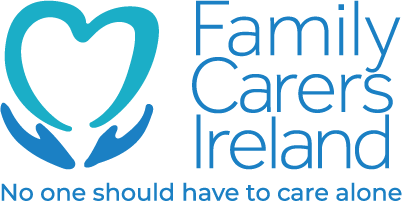 It is estimated that there are more than 100 million carers in Europe today. Family Carers Ireland is a national charity supporter which helps family carers across the country. They care «for loved ones such as children or adults with physical or intellectual disabilities, frail older people, those with palliative care needs or those living with chronic illnesses, mental ill-health or addiction»
In order to help families in providing round the clock care, assisting in personal hygiene/cleaning, taking a family member to appointments and regularly visiting and going on social outings, they provide a range of services and support through a network of Support Centers. These centers are available in all Ireland; local, regional and national level.
Careers have a telephone line available from 9am to 8pm on weekdays and on Saturdays from 10am to midnight, in order to ask for information, advice and support of any kind. In these centres, appointments are made with Carer Support Managers to support
carers in their role.
Their aim is to make life easier for carers in their daily lives. Feeling listened to and understood is of primary importance. But also to help carers to find good logistics for their routine in order to optimise their time and to relieve them. They want family carers to be fully recognised, supported and empowered. Thus, highlighting their contribution to Irish society so that every carer can find help to improve their lives.
More: familycarers.ie
Otsimo, an educational application for autistic individuals
Otsimo is an application the offers educational opportunity to autistic individuals at home so that they can have a more comfortable life. Otsimo is brought to life by Aldoru Gürdelik, Zafer Elcik and Sercan Değirmenci. Otismo wants to change the lives of individuals with autism in developing and underdeveloped countries given that there is lack of access to relevant education and lack of funding. It makes easy to caregivers or families of autistic individuals and saves their time through developing open-source games and educational applications.
The online application Otsimo is an internationally certified and award-winning educational game application developed under the supervision of child psychologists and trainers to support the education of children with autism spectrum disorder, down syndrome and learning difficulties at home.
It is aimed to teach basic information such as letters, numbers, colors, animals and objects to children with learning difficulties and focusing problems through selection, matching, sequencing, drawing and audio games developed with the Applied Behavior Analysis technique (ABA). Otsimo, which can be downloaded to tablets and phones, helps your child attend inclusive schools.
Otsimo consists of two separate platforms reserved for children and their families.
The Kids section includes a variety of educational games that are opened in a specific order according to your child's age and education level, as well as a Supportive and Alternative Communication System (AAC) for children with speech difficulties. The individually shaped curriculum adapts to the mental development of children. Kids section is free of distractions, including ads and purchase options.
In the family section, it is the platform where you can review your child's development reports and configure education settings. Through the family platform, you can access articles about autism, down syndrome and other special needs and have full access to your child's education.
More: otsimo.com/en
The EDY-CARE project
The project, Innovative School Education Methodologies and Tools for Guaranteeing Social Inclusion of Young Carers (EDY-CARE) aimed to empower teachers and other school staff (e.g., school nurses, psychologists, social workers, management) in upper secondary education (ISCED-3 level) to recognise adolescent young carers (16-19 years old) in classes and maximize their learning opportunities, while ensuring their social inclusion.
Who are young carers and how many young carers are there? A proportion of young people across Europe carry out a significant role in caring for their family member who is ill, disabled or misuses drugs or alcohol. These young people are defined in the literature as young carers (YCs), that is "children and young persons under 18 who provide or intend to provide care, assistance or support to another family member. They carry out significant or substantial caring tasks, often on a regular basis, and assume a level of responsibility that would usually be associated with an adult" (Becker, 2000).
Young adult carers are people aged 18-24 who provide or intend to provide care, assistance or support to another family member on an unpaid basis. The person receiving care is often a parent but can be a sibling, grandparent, partner, own child or other relative who is disabled, has some chronic illness, mental health problem or other condition (including substance misuse) connected with a need for care, support or supervision.
Despite the lack of specific figures on the number of YCs in Europe, the phenomenon is raising attention in many countries. In the United Kingdom, which has lead research on YCs in the last two decades, it is estimated that around 8% of population 11-18 years old are YCs. Similar figures apply to Sweden (7%, 14-16 years), whereas in other countries there are only more general data (in Italy, 2.8% of young people 15-24 years) or even none (as for Portugal and Slovenia).
The objectives
The specific project objectives were as follows:
To develop an assessment tool that could help teachers and school staff to identify young carers;
To develop and test a package of educational strategies, didactical approaches and organisational adjustments that schools can take to facilitate young carers and to support them in their scholastic career;
To produce a handbook providing guidelines and recommendations on how teachers and school staff can best work with young carers;
To develop a massive open online course (MOOC) for training teachers and school staff on the phenomenon of young carers, their needs and preferences.
By making innovative educational methodologies and training available to school staff, EDY-CARE thereby contributes to the promotion of young carers-friendly school environments.
The impact
The EDY-CARE project was expected to achieve the following results during its lifetime (October 2017-March 2020) and beyond:
a raised awareness among teachers and school staff of young carers' needs;
an empowerment of teachers and school staff on the ways to recognise and keep young carers involved in school;
a new attitude of school staff on young carers and influence on other classes and institutes;
to create new opportunities for peer recognition and awareness of young carers among school pupils;
to make young carers more comfortable at school, satisfied with education and avoid drop outs;
to increase the educational and social environment for young carers at school and combating their social exclusion, loneliness, social stigma, unmet educational and support needs.
The impact of caring on young people's health, education, work opportunities and social inclusion
Caring activity can affect young carers' education (e.g., under-achievement, absence and drop-outs) and social life (e.g., fewer social contacts, social stigma and bullying, less dedicated time for personal development and leisure).
In particular, being an adolescent YC is recognised as a risk factor for mental health and well-being, with around 50% experiencing care-related stress and 40% mental health problems (Carers Trust, 2016).
Such immediate negative consequences can lead to long-term health disadvantages for YCs in the life-course, such as increased risks for prolonged mental illness and occurrence of co-morbidities, and higher life-course social exclusion, due to lower educational qualifications and job opportunities.
Empowering school staff to identify and support YC in their educational career is vital to avoid these negative consequences and to allow young carers to engage fully with the educational and social opportunities available to them.
More: EDY-CARE
TOGETHER

TOGETHER project aims to support social inclusion and engagement of young carers in Germany, Italy, Greece and the UK by helping young carers and professionals to adopt a whole family approach, where: members of the household (including the care-recipient) are encouraged to communicate openly about the illness and caring; the condition of the care-recipients are explained clearly to the younger members of the family; helping relationship building within the family; professionals are encouraged to take a whole-family approach when working with care-recipients
The ultimate goal is to have an impact on families where there are caring responsibilities and where there is a young member, in order to prevent/reduce negative impacts on him/her, as well as improving his/her well-being, social inclusion and community engagement. The Erasmus+ funded TOGETHER project, over the course of its 24-month duration, aims to raise awareness on young carers and to support them and their families. The main goal is to develop, test and disseminate three intellectual outputs:
1) Awareness raising material to inform children and adults about how important it is to cooperate and be supportive with each other when there are caring responsibilities in the family.
2) A training workshop for young carers and their families, facilitating open dialogue around the caring relationship, the impact this may be having on the young carer and how the whole family can support one another.
3) An e-learning programme for professionals on promoting a whole family approach when supporting young carers.
The project is complementary to other projects on young carers carried out by the partnership. For example to the Grundtvig Partnership "Together for Young Adult Carers/TOYAC" and Erasmus+ EPYC, projects promoted by some of the organizations that are now partners in this project. TOYAC facilitated the exchange of knowledge on how to support young carers in transition to further education and employment. The TOYAC project gave participants the chance to visit each other's organizations, to learn more about national contexts, to hear the needs of young carers from different local contexts and to get to know some of the tools and practices in use in the different countries. As a result of this intervention, the partnership learnt that practices across Europe on supporting young carers vary considerably, as does the level of attention to the issue by practitioners and other stakeholders.
EPYC was focused on creating tools and methods for youth workers to recognise the needs of young carers and support them. However, the same project clearly showed that young carers can best be supported when the whole family is on board, as when this is not happening it is challenging for youth and social workers to engage young carers in meaningful activities and support programmes.
TOGETHER results therefore to be complementary but at the same time innovative compared to the other projects carried out by the partnership.
More: TOGETHER
"Me-We"
"Me-We"– an abbreviation for Psychosocial Support for Promoting Mental health and wellbeing among adolescent young carers in Europe – is an ambitious research and innovation project, funded by the European Union under the Horizon 2020 Programme. The overall goal of the project is to strengthen the resilience of Adolescent Young Carers in the transition to adulthood (15-17 years old) in order to impact positively on their mental health and well-being and to mitigate the negative influence of psychosocial and environmental factors in their lives.
The objectives of the "Me-We" project are:
To systematise knowledge on adolescent young carers in six European countries (Sweden, Slovenia, Italy, Netherlands, Switzerland and UK) by (a) identifying their profiles, needs and preferences; b) analysing national policy, legal and service frameworks and (c) reviewing good practices, social innovations and evidence;
To co-design, develop and evaluate together with adolescent young carers, a framework of effective and multicomponent psychosocial interventions for primary prevention and focused on improving their mental health and well-being, to be tailored to each country contexts;
To carry out wide knowledge translation actions for dissemination, awareness promotion and advocacy, by spreading results among relevant stakeholders at national, European and international level.
More: Me-We
PinGOin for the accessibility of places
PinGOin is a social entrepreneurship that aims to inform users about the accessibility of places such as restaurants, cinemas, shopping malls, by listing suitable places for wheelchair users, visually and hearing-impaired people, as well as child, baby, and animal owners. It is a website that help people to socialize according to the type and location of the places they want to go to.
It uses 'Detailed Place Pinning Form' that contains questions about the physical properties and service policies of the places so that it is possible to determine how accessible the places based on national and international accessibility standards.
The PinGOin goal is to increase the number of venues on the website so that it will serve the social benefit of creating diversity among accessible venues.
In addition, the PinGOin team of interior architects and psychologists offers consultancy services to businesses that want to make their spaces more accessible.
the volunteer network the PinGOin aims to create, they raise social awareness and remove the obstacles to creating barrier-free cities.
The motto of PinGOin is that "everyone has the right to access social spaces". The PinGOin is sponsored by European Union and Turkish government working towards eliminating barriers that prevent accessibility and socialization for everyone.
PinGOin works to raise awareness about places, establishes system that provides information about its accessibility, and works towards improving the accessibility and comfortability of places to everyone.
More: pingoin.net
Freepark in Turkey
Freepark is an application developed to prevent the occupation of parking areas allotted for individuals with disabilities. The idea is initiated considering parking as a huge problem in the world, where drivers are forced to spend on average 20 min to find an empty parking spot. As in many countries, in Turkey also finding a free parking lot or preserving your reserved parking from being occupied causes loss of time and fuel. Even if you have a reserved parking spot in a building or business center, it may not be prevented from being occupied by other people.
Freepark is a hardware and software solution that creates reservable parking spaces. Thus, Freepark is a social entrepreneurship that was developed to protect parking areas through using Freepark Smart Parking Barriers. One of the advantages is that it saves time and fuel.
Another advantage of Freepark Smart Parking Barrier is that it can be integrated with existing software and management system for corporate firms by using Freepark Rest API. Besides, preventing the occupation of parking lots allotted for individuals with disabilities through remote system can be done by Freepark Smart Parking Barrier.
Missions : For personal use, Freepark Smart Parking Lock enables you to authorize anyone you want to park in your reserved parking spot by using a smartphone or a web panel.
For corporate use, Freepark Smart Parking Lock can be integrated by using Rest API and can work together with your firm's existing software and management system.
For special needs parking, individuals can own Freepark Smart Parking Lock for special needs parking in the building and there is no need to worry about checking people's disabled ID cards.
More: Freepark